Hi there…I'm Kristin…the voice behind Growing Up Fyans……a blog dedicated to seeking joy & enjoying life, specifically in my journey of motherhood.
Through all of our trials and tribulations, I've learned the value of living a life loving the little things – the moments – tucked in the fabric of the everyday. And in that is a quest to live joyfully and fully. Now. In the moment.  No more waiting for things to get better, no lamenting the time lost, but rather finding joy in everyday and enjoying it – even when the everyday doesn't look perfect. It's in choosing to live today to its fullest, being thankful, and above all grateful for what God has given us. Gratitude is a choice and is something one must learn. And so on this site it's a celebration of the little things, the moments in life, that matter to us most. Growing up Fyans – is a way for me to enjoy the life that my husband, our two adorable and loving boys and one crazy dog have made and share with others who might find peace, joy and sometimes laughter in while relating to our full and sometimes challenging life we live.   That being – the diaper changes, paying bills, doctor visits, schooling, cooking, gardening, parenting, cleaning, working, laughing, organizing, crying, praying, and in just well, everyday daily life in our home.
My blog is truly that — our constant journey to enjoying every day and to share that with you.  Its my spot to breathe – a site for encouragement for mothers, fathers, every
one looking for someone to relate to in busy and crowded world we live in these days. There will be serious posts to humorous posts, but more overly post on motherhood.  Posts on faith, schooling little ones, product reviews, but overall posts that will allow each and every one to relate to the journey of raising a healthy, happy and thankful family.
I hope you will enjoy "Growing Up Fyans" as much as we do!
– Kristin
Other ways to connect:
Creative Portfolio
My Etsy Store – KFyansDesign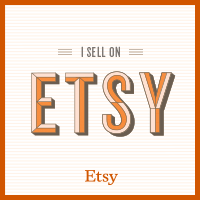 Pin with me on Pinterest